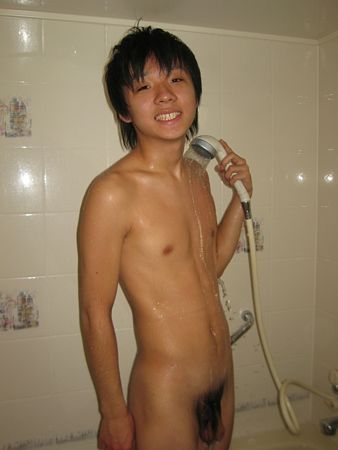 Wow, talk about cute. I just want to eat Shioya up. Isnt he gorgeous? I cant go past his beautiful little smile and his cute-as-a button face. Then there's the rest of him! What about his sexy slim-line body? I love every part, from his gently muscled chest down to his slim waist with a beautiful little Japanese cock that I would love to put in my mouth. I'd love to give him a gentle little kiss too. I can keep looking at Shioya all day long.
To see this gorgeous guy I just clicked on JapanBoyz.com.
You really gotta see him.
gay asian trio outdoor